Bullying anxiety costs many people their lives. If you are suffering from bullying anxiety do not suffer in silence. Talk to someone who can help you. After suffering from adult bullying at work many years ago I discovered that the use of hypnotherapy was an invaluable way of overcoming my bullying anxiety.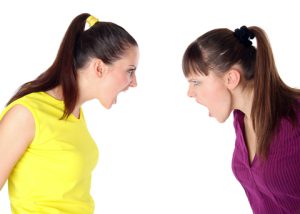 This workplace bullying brought about a whole spectrum of emotional upset and physical feelings that I couldn't at the time control.
These feelings almost destroyed my life because I couldn't understand what was happening to me and why the bullies were targeting me.
I later discovered that the bullying was happening quite simply because I was very good at my job.
The bullies felt threatened by the fact that many people were coming to me for help and not them.
Bullying Anxiety Symptoms

Extreme anger.
Severe thoughts of revenge.
Chronic stress and anxiety.
Severe depression.
Suicidal thoughts.
Excessive alcohol consumption.
Lack of personal hygiene and care.
Procrastination.
Thoughts of not feeling loved.
Not being able to show love.
Self-harm.
I came to realize that the stress and anxiety that I was suffering from was the most debilitating thing that I had endured in my life. This stress and anxiety affected not only myself but my family and friends.
To this day I don't know how my wife managed to cope with me.
Fight Back Against Bullies

Instead of pushing the self-destruct button and giving up, I decided to fight back. This prompted me to study. Initially I read Tim Fields' book "Bully In Sight" which is a fantastic book.
Tim's book showed me all the different stages that people go through when they are being bullied and how to take away the power that bullies think they have over you. His book helped me to understand the difference between psychotic bullies and neurotic bullies.
Learn Self-Hypnosis
A good friend of mine who saw the horrible state that I was in encouraged me to learn all about self-hypnosis. It didn't take me long to see the extraordinary changes in myself. I decided to learn as much as I could about hypnosis and hypnotherapy.
Hypnotherapy probably saved my life!
Types Of Bullying
Emotional bullying.
Physical bullying.
Verbal bullying.
Social networking bullying.
Disability bullying.
Gay bullying.
Legal bullying.
Parental bullying.
Prison bullying.
School bullying.
Psychological bullying.
Workplace bullying.
Relationship bullying.
My Success
After successfully completing a hypnotherapy course in 2005 I was awarded a "Distinction D.Hyp" in clinical hypnotherapy.
Facebook, Twitter, And Instagram
Connect with me on social media, Facebook, Twitter, and Instagram, or watch some of the videos we make or recommend on our YouTube channel.
My videos may just help you to get some answers to the questions you have about bullying and anxiety. Additionally, you may wish to read over some of the other anxiety articles and posts we have on this site
Call Quays Clinic Today!
If you are looking to find hypnotherapy near Newcastle, Sunderland, and County Durham for help to overcome bullying anxiety, contact me today.
Ian Smith (Distinction D.Hyp) T.F.T  C.I.S.H
Quays Clinic of Hypnotherapy
Telephone: 0774 3353367.
About The Author